Competing effectively in a digital world
0
October 3, 2016 at 11:03 am by
Peter Morris
---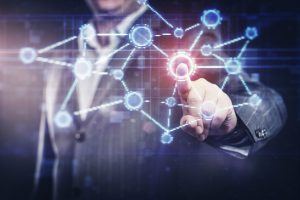 As the marketplace becomes ever more digital, it becomes increasingly easy for consumers to engage in comparison-shopping. This is true for a wide range of products and services. It is certainly true when it comes to many types of insurance. A recent study discusses how savvy insurers and brokers are using digital capabilities to add value to their offerings and, in so doing, avoid getting sidelined into the lower-value role of a utility.
An international study by Bain & Company Inc. cites the increasing importance of interacting more often with consumers and delivering more value to consumers. The study was based on a survey of over 150,000 consumers in nineteen countries, including Canada. The survey's findings deliver a message to insurers, and their broker partners, as to how to compete effectively in a digital world.
The low-interest-rate environment that has prevailed for the past few years has depressed the investment returns for insurers. This, combined with the limited scope for greater product penetration in mature markets, has caused insurers to rethink their marketing approach. Instead of the traditional approach with an internal focus on products, brokerage networks, and short-term financial returns, insurers are seeing the value of a customer-centered approach. As noted in the report, "many executives now realise that a business built around customer loyalty and advocacy can yield substantial long-term benefits. Customers who are loyal promoters of their insurers stay longer, buy more, recommend the company to friends and family, and usually cost less to serve."
Although not mentioned in the report, a major challenge facing an insurer that distributes its products through independent brokers is that any attempt by the insurer to build consumer awareness of the insurance company brand may be seen by the company's brokerage network as a potential threat to the consumers' connection to the brokerage. This is the particularly true when dealing with an insurer that already has one foot in the broker-distribution channel and one foot in the direct channel.
In building out a customer-centered distribution and service model, the Bain survey identifies four important themes.
Fight to get closer to the customer. Frequent contact with consumers contributes to loyalty. This is especially the case with complex, multi-channel interactions such as filing a claim. But the study notes that even raising the number of simple, digital interactions can contribute to customer loyalty.
Fix the basics and accelerate the mobile channel. Consumers want to be able to interact using whatever channel is most convenient for them at the moment. This could be through a face-to-face meeting, a phone call, a website, or a mobile device. The survey notes that the use of mobile devices has passed the tipping point. According to the Bain report, 'Companies that get mobile design right can reap huge benefits.'
Raise the game in customer acquisition and retention. Although not always the case, insurers that are highly successful at attracting customers often struggle with retention. This is because acquisition leaders tend to attract customers who are price-sensitive and who are therefore prone to defect if a lower-priced offer comes along. Companies with high retention rates tend to have customers who are less price-sensitive, are older, more affluent, and who have insurance needs that are more complex. For companies that wish to improve their rates of retention, the Bain study suggests a number of strategies. These strategies include using advanced analytics to target the services offered to consumers who are less price-sensitive. The study also recommends building predictive models that tailor product offerings to targeted segments.
Expand your share of wallet. It should come as a surprise to no one that defection rates drop sharply as an insurer sells additional products to the same consumer. For brokers, there is an opportunity to move beyond property and casualty insurance by offering access to life insurance and financial planning services.
The report concludes by noting, "Consumer sovereignty has only grown stronger with choices for less expensive insurance coverage just a few clicks away. But most consumers don't want to defect. To the contrary, they often want to simplify their lives and do business with a single company that gives them reasons to stay… by understanding their needs, interacting with them more intensely and delivering more value … Digital tools now allow companies to get there faster, at scale, and with more precision."
No one knows with certainty what the future holds. But it's a good bet that the insurers and brokerages that prevail will be the ones that deliver what their customers want and that develop an effective digital strategy to get there.
---
Disclaimer
Note: By submitting your comments you acknowledge that insBlogs has the right to reproduce, broadcast and publicize those comments or any part thereof in any manner whatsoever. Please note that due to the volume of e-mails we receive, not all comments will be published and those that are published will not be edited. However, all will be carefully read, considered and appreciated.