Technology and the Integrated Consumer
0
September 5, 2014 at 4:13 pm by
Catherine Smola
---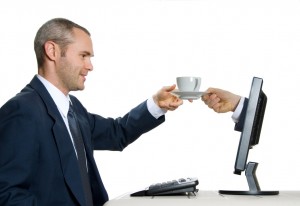 Imagine an insurance transaction with just three touch points between the customer and broker:
Customer requests a policy change over the weekend using their mobile phone
Broker calls to confirm the coverage details and, if necessary, sends an application for electronic signature
Customer receives updated policy change endorsement
Such a seamless and convenient experience is exactly what customers now expect. The meaning of customer service has changed, and industries from entertainment to retail to banking are racing to adapt.
The P&C insurance industry is no exception to the rule, as the numbers bear out:
71% of customers use the internet to research insurance before making a purchase

40% do so on a mobile device
25% use a mobile device exclusively
61% of mobile users will abandon a website immediately if it is not mobile-friendly

54% of auto insurance customers use online quoting
At least 50% of insurance customers would prefer to self-serve online or through mobile apps than call their broker or a contact centre
In comparison, only 23% of companies have a mobile website, and fewer than that enable customer self-serve. The key to serving this expectation is integration – creating a customer experience that is, on the surface, immediate and convenient.
The Integration Illusion
The reality is that even the most integrated customer experience is likely supported by a variety of disparate computer systems and no small amount of human effort. Customer service staff may need to access multiple systems in a single call, or manually process "automatic" requests issued by customers online.
Recognizing the importance of an integrated customer experience – regardless of the support required to create one – brokers across Canada are finding ways to improve their offering. Mobile-optimized websites and social media are common first steps, used to make brokerages easier to find and contact.
eSignatures is another such technology, with several brokers enabling customers to sign documents on their computer or mobile device in a single step, further cementing the transaction as one seamless experience. Still others are implementing full-fledged customer broker management system (BMS) access to view policy documents and issue change requests, or simply posting change-request forms online for 24/7 submission.
Competing with Integration
With customer experience driving customer behavior, it is not unexpected that brokers across Canada have already begun to serve this need. As mobile device use continues to grow and the Internet becomes further enmeshed with daily life, businesses that do not provide customer experiences to match will be left behind.
The P&C insurance broker distribution channel is in a good position to take advantage of this fact. Brokers are already known for their professional insight and advice – combined with an integrated customer experience, brokers can compete on any playing field.
---
Disclaimer
Note: By submitting your comments you acknowledge that insBlogs has the right to reproduce, broadcast and publicize those comments or any part thereof in any manner whatsoever. Please note that due to the volume of e-mails we receive, not all comments will be published and those that are published will not be edited. However, all will be carefully read, considered and appreciated.
---
No Comments » for Technology and the Integrated Consumer
1 Pings/Trackbacks for "Technology and the Integrated Consumer"