Emerging Risks and Swiss Re's Sigma Report
0
August 28, 2014 at 10:47 am by
Carol Kreiling
---
Recently, my colleagues and I participated in a client's casualty workshop held in New York City. This particular client was interested in learning more about emerging risks. From 3-D printing and e-cigarettes to data breach claims and concussions – we had a really lively discussion.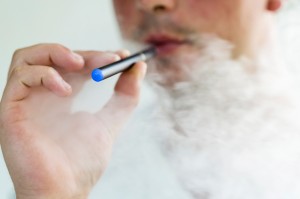 What is readily apparent is that technology is developing at break-neck speed.
These ever-evolving emerging risks present an additional layer of complexity for an underwriter. Consider the e-cigarette – advertised as a healthy alternative to a tobacco cigarette. E-cigarettes vary widely in design and operational features. But are they safe? The formula used in the liquids of e-cigarettes varies. Many of the ingredients are not listed. Moreover, the origins of the e-juice may not be known. The device itself could explode.
On Monday, the Toronto City Council voted in favour of a Board of Health recommendation to prohibit e-cigarette use in all City of Toronto workplaces. Is there potential liability for a retail seller of e-cigarettes? How might an underwriter evaluate this risk?
Swiss Re's next sigma report – to be published on September 15 – will focus on liability claim trends – a number of technological, social and regulatory changes that will shape the near-term future of liability insurance. To capture opportunities in the casualty market in the face of emerging risks, insurers must constantly innovate. Will these new risks, social changes and economic activity increase claims severity or boost demand for liability insurance?
---
Disclaimer
Note: By submitting your comments you acknowledge that insBlogs has the right to reproduce, broadcast and publicize those comments or any part thereof in any manner whatsoever. Please note that due to the volume of e-mails we receive, not all comments will be published and those that are published will not be edited. However, all will be carefully read, considered and appreciated.