What Can Technology Do for Commercial Lines?
0
November 5, 2014 at 2:05 pm by
Catherine Smola
---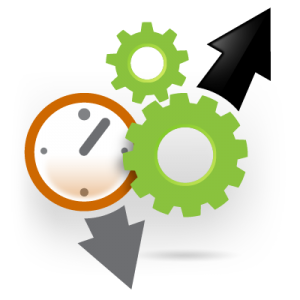 Actually, quite a lot.
P&C brokers and insurers are well aware of the expectations that personal lines customers have for conveniences such as social media, mobile websites and paperless transactions – to name just a few. And to its credit, the broker channel is rising to the occasion, with adoption of eDocs continually increasing and interest in eSignatures growing steadily.
The increased use of both technologies is well justified. eDocs allow insurers to send policy documents such as declaration pages and billing notices directly to the appropriate customer file in a broker's BMS, saving time and reducing costs for both parties. eSignatures technology is a broker tool enabling customers to sign insurance documents on their computer, tablet or smartphone in a single, paperless step.
These technologies are particularly applicable to commercial lines, where the broker channel holds a dominant share of the market – over 90%. With tens of thousands of businesses created in Canada annually, there is ample room to attract commercial customers. Offering the same integrated experience to them as enjoyed by personal lines clients is one way to reinforce the broker channel's strength in the commercial space.
However, there is some misunderstanding as to whether the conveniences of personal lines technology are even available for commercial lines, despite the benefits they provide.
For instance, there is a misconception that the CSIO eDocs data standard only applies to personal lines, and that commercial policies are simply too large and complex. In fact, the eDocs standard itself supports any type of transaction; beliefs to the contrary are largely fueled by the fact that most insurers simply have not offered them yet.
The expansion of eDocs into commercial lines has already begun, with insurers such as Peace Hills and Portage Mutual offering them for every policy they issue. Other insurers are introducing them in stages: eDocs for IRCA policies are currently offered by Gore Mutual and RSA, and RSA also uses eDocs for property and casualty (excluding  complex policies such as global risk ). The availability of eDocs for all policies will will continue to grow, producing more savings in time, money and paper for brokers and insurers alike.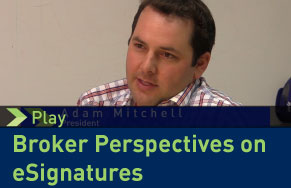 In terms of customer-facing technology, many commercial customers already use eSignatures for their own clients and would welcome the opportunity to do so with their insurance broker as well:
"Contractors love eSignatures because they can do it while they're on the work site – it's dramatically improved my relationship with them. It takes minutes to get documents signed instead of weeks."

– Gord Thompson, Account Executive, Christie-Phoenix Insurance
Being proactive with technology is the best way for brokers and insurers to maintain their position of market strength in commercial lines. One excellent resource is CSIO eXchange, an online forum for CSIO members to discuss new technology, solve workflow issues and share implementation tips. Through industry collaboration and the sharing of knowledge, the broker channel as a whole will be in a strong position to be aware of and adopt technologies that solidify its share of commercial lines from now and into the future.
---
Disclaimer
Note: By submitting your comments you acknowledge that insBlogs has the right to reproduce, broadcast and publicize those comments or any part thereof in any manner whatsoever. Please note that due to the volume of e-mails we receive, not all comments will be published and those that are published will not be edited. However, all will be carefully read, considered and appreciated.