A cyber attack on our infrastructure – sci-fi or inevitable?
0
October 21, 2014 at 9:32 am by
Carol Kreiling
---
Checking my email today — amid the many "Happy Cyber Security Awareness Month" messages — was a notification from my bank. Like so many other shoppers, my credit card information was obtained "by unauthorized individuals" when I shopped at a home improvement store in the U.S. last summer.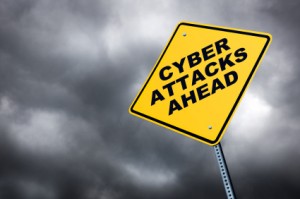 Our banks assure us that we will not be responsible for any unauthorized charges made on our cards as a result of these cybercrimes. So besides the inconvenience, our lives are not truly disrupted from these data breaches.
What if — instead of the department store computer networks — what if the cybercriminals hacked into our telecommunication networks? Or our power supply grid networks? Just imagine the havoc if our infrastructures were breached. Every aspect of our society as we know it would be impacted and paralyzed. Each sector – from power supply to traffic control – depends on systems that are connected via telecommunication facilities, networks, computers, related software and the cloud.
While it sounds like something out of a sci-fi movie, the reality is industrial control systems are at risk from attack by remote unauthorized access from anywhere in the world. Whether politically or financially motivated, the results would be equally devastating. No electrical power. No water. No fuel. No telecommunications.
Such a cyber attack against our infrastructure could lead to tangible property damage and bodily injury which could trigger "traditional" insurance coverage. But in addition, with a widespread event, there would be a large accumulation potential as well.
We in the insurance industry must review aspects of coverage conditions and restrictions to determine how they would respond to such a cyber attack. Read more about Swiss Re's cyber risk accumulation monitoring framework in Yosuke Yasuda's white paper, Gearing Up for Cyber Risk. October may be Cyber Security Awareness Month, but we must remain vigilant year-round.
---
Disclaimer
Note: By submitting your comments you acknowledge that insBlogs has the right to reproduce, broadcast and publicize those comments or any part thereof in any manner whatsoever. Please note that due to the volume of e-mails we receive, not all comments will be published and those that are published will not be edited. However, all will be carefully read, considered and appreciated.