Let's be honest here…
0
October 18, 2018 at 6:16 am by
Roger Bickmore
---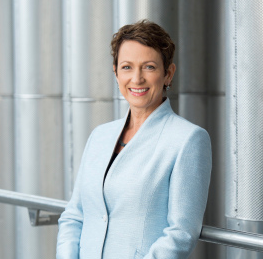 I'm rarely flabbergasted reading the industry trade press these days. After so many years in the business, insurance news doesn't quite float my boat in the same way as it used to. However, Mark Geoghegan's post this week in Insurance Insider, "Unspeakable Truths," stirred me right out of a post summer stupor.
As most will be aware, Mark is a seasoned commentator on the London Market and knows its machinations better than most. Reflecting on the recent departure of Inga Beale from her position of Lloyd's CEO, he laments "we have been pilloried by segments of progressive opinion whenever we have criticised element's of Beale's tenure at Lloyd's. Some will not allow us to point out even the smallest failings".
Inga Beale deserves all the accolades she has received for promoting diversity and inclusion in our industry. She leaves behind a solid legacy that could be transformative over the decades to come. Yet during her tenure, the Corporation in other areas has seemed stubbornly rooted in the past; hesitant about its role, priorities and direction. The Corporation's relationship with the market has suffered because money is still being spent centrally at a level most in the market are unwilling and some soon will be incapable of funding. These latter points, or ones like them, have to be included in the reckoning as well. These "unspeakable truths" that Mark refers to should not be hidden from view because they do not fit a narrative.
Unfortunately, there was another female departure from the Board Room this week: Sacha Romanovitch, the first female CEO of a large UK accounting firm is stepping down from Grant Thornton. The FT reporting of this is more explicit than Insider. Ms. Romanovitch is leaving ahead of time it is suggested by the FT because profits and revenues have stalled unlike the firm's closest rival BDO whose profits have risen: the pay per partner at Grant Thornton is lower than when she arrived compared to BDO, where it has almost doubled.
We should applaud loudly when women like Beale or Romanovitch are awarded these highly paid demanding roles and it is sad to see them go. Nevertheless, they don't need our pedestal. Standard-bearers they may be but they have an intense job to do. Like men, some women will be a success at that, some a failure, or more likely something in between. Each of these two women I am sure will return to the stage soon. I hope so.
So please let's not gag the insurance press in the name of identity politics. Elevating our few senior women beyond criticism is harmful, not supportive, to the cause of gender equality. Mark hopes "maturity will eventually come to the gender and inclusion issue" and I hope it does too for all our sakes. Let's just be honest.
---
Disclaimer
Note: By submitting your comments you acknowledge that insBlogs has the right to reproduce, broadcast and publicize those comments or any part thereof in any manner whatsoever. Please note that due to the volume of e-mails we receive, not all comments will be published and those that are published will not be edited. However, all will be carefully read, considered and appreciated.