FSCO Approves Aviva's UberX Product
0
February 2, 2016 at 7:46 pm by
Daniel Strigberger
---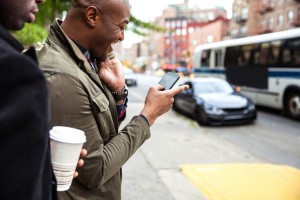 The Financial Services Commission of Ontario has approved Aviva's plans to offer a product for ride-sharing services like uberX.
Aviva's coverage will be available for drivers licensed for at least six years. Drivers can spend up to 20 hours a week participating in ride-sharing. There can be a maximum of eight occupants (driver plus 7 at a time). The vehicle cannot be used for other commercial deliveries (so it would likely not cover services like UberEats). Also, the vehicle cannot be registered as a taxi or limousine.
According to Aviva's Web site (https://www.avivacanada.com/ride-sharing), the coverage includes "all three periods" of ride sharing:
Period 1 – when a driver is logged on and awaiting passenger allocation

Period 2 – while on route to pick up the passenger

Period 3 – while transporting the passenger
Premiums will be calculated using factors such as time spent ride-sharing, area driven, and driving record. Aviva's Web site includes a premium calculator that estimates a driver's premium. The calculator requires the user to enter his or her current auto insurance premium and the number of hours a week that they will be driving (a choice between up to 10 or 20 hours). Estimates are based on having only one vehicle on the policy.
For fun, I tried calculating my ride-sharing premium using an auto insurance premium of $2,500/year. With up to 10 hours of ride-sharing per week, my estimated premium was $1,250. With 20 hours of ride-sharing per week, my estimated premium was $1,562.50.
Of interest, FSCO's approval comes before Ontario lawmakers have even decided whether uberX is legal. The Ontario legislature is set to consider a bill that would make Uber, AirBnB and other services in the so-called sharing economy legal. Progressive Conservative Tim Hudak's private member's bill passed second reading in the fall but has yet to go before committee to be studied.
As of writing, Aviva's ride-sharing product is not available for public viewing, but as soon as it becomes available I will provide a comprehensive review of it from a legal standpoint.
---
Disclaimer
Note: By submitting your comments you acknowledge that insBlogs has the right to reproduce, broadcast and publicize those comments or any part thereof in any manner whatsoever. Please note that due to the volume of e-mails we receive, not all comments will be published and those that are published will not be edited. However, all will be carefully read, considered and appreciated.