When is a road-building machine not a road-building machine? Ontario brokers need to know.
0
May 2, 2017 at 1:50 pm by
Peter Morris
---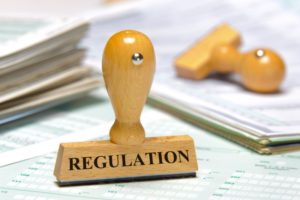 For Ontario brokers who thought they could rest easy after a year of dealing with the changes to the Statutory Accident Benefits Schedule, I'm afraid your prayers have not entirely been answered.
Effective July 1st, the Highway Traffic Act in Ontario is being amended to change the definition of a road-building machine. As a result of the new regulation, certain types of vehicles will no longer be considered road-building machines. These machines will now be treated in the same way as other commercial motor vehicles under the Highway Traffic Act. As such, these vehicles will now require a Commercial Vehicle Operator's Registration (CVOR), vehicle registration, and a safety inspection. In addition, anyone driving one of these vehicles will now be required to have the appropriate driver's licence class and must adhere to service regulations regarding hours of service.
Of primary importance to insurance intermediaries is that these vehicles, currently insurable as contractors' equipment, will now require automobile insurance. To ensure proper coverage is in place, agents and brokers with customers who might have such equipment should contact their clients to alert them to the impending changes in legislation and to arrange for these machines to be properly insured.
Ontario Regulation 398/16 specifies that, as of July 1st, a vehicle that meets at least one of the following criteria will no longer be considered a road-building machine:
A vehicle constructed on a truck chassis.
A 'mobile equipment vehicle'. This means any vehicle, even though not built on a truck chassis, that is: (a) a mobile crane, other than an off-road mobile crane; (b) an excavator, other than an off-road excavator; or (c) a street sweeper, other than a street sweeper that is not capable of travelling faster than 60 kilometres per hour.
A vehicle for which a compliance label or manufacturer's information label is issued under Canadian law identifying the vehicle as a truck, a multi-purpose vehicle or an incomplete vehicle.
A vehicle from a jurisdiction outside Canada for which a label is issued that is comparable to a label described above.
The language is not easy to navigate. But then, no one said this was going to be easy.
To make matters worse, insurance companies are offering conflicting instructions on how to insure vehicles affected by this new regulation.
At least one major insurer has instructed its brokers to offer physical damage coverage under a contractors' equipment floater by adding an endorsement for licensed contractors' equipment. This approach has the advantage of offering consistent physical damage coverage for all unlicensed and licensed equipment owned by a contractor, including the option of replacement cost coverage for eligible equipment. While there are advantages to having physical damage for all equipment covered under one form, liability coverage for the vehicle needs to be arranged under a commercial automobile policy. As unlicensed contractors' equipment, the liability arising from these machines was covered under a Commercial General Liability form. Once these units are licensed, coverage needs to be shifted to an automobile policy.
In contrast to the approach suggested above, at least one other major insurer has instructed its brokers to move these machines to a commercial automobile policy for both liability and physical damage coverages.
In order to ensure their clients with road-building equipment are properly covered, brokers must determine the types of equipment owned by the contractor and then see that the units are correctly insured under the appropriate form of coverage. The good news is that, unlike the changes to the Statutory Accident Benefits Schedule which affected all automobile policyholders, the impending changes to the Highway Traffic Act will touch only a small number of policyholders. Still, for those affected, the changes are significant.
---
Disclaimer
Note: By submitting your comments you acknowledge that insBlogs has the right to reproduce, broadcast and publicize those comments or any part thereof in any manner whatsoever. Please note that due to the volume of e-mails we receive, not all comments will be published and those that are published will not be edited. However, all will be carefully read, considered and appreciated.