In a World Without Mail, Keep Calm: eDelivery is Here
0
August 4, 2016 at 4:11 pm by
Catherine Smola
---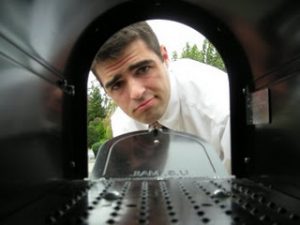 This summer, the threat of a labour stoppage at Canada Post has caused many people and institutions to reconsider just how crucial mail delivery is to their business. In the insurance industry, we have already taken great strides to minimize our reliance on the post office and couriers, most notably through CSIO's eDocs solution. The ability for carriers to send personal and commercial lines policy documents to brokers electronically has in and of itself saved millions of dollars in printing, sorting, mailing, scanning, and storage.
But what if eDocs could be extended to benefit the customer directly? What if insurers didn't have to worry about a postal strike or lockout, because dec pages, renewal notices and claims papers would make their way into insureds' hands electronically no matter what?
Such a solution exists: CSIO eDelivery, which builds upon existing eDocs implementations to connect to Canada Post's epost digital mailbox platform. Over 9 million Canadian consumers already have a free epost account to receive and consolidate bills, statements and other documents from financial institutions and other service providers. Furthermore, epost is operated separately from Canada Post's traditional mail operations, and is unaffected by strikes or lockouts.
The appeal of solutions such as epost is growing among consumers. After adopting mobile banking, 45% of Canadian consumers report receiving paper mail less often already, and 16% of Canadians view accounts from different providers in one central location. Consumers already use epost to organize bank statements, utility bills, property tax invoices, and telecom accounts – the appetite to do the same with their insurance documents is clear and present.
Of course, paper and postage cannot be fully replaced by electronic documents just yet – in most provinces, carriers must still mail a paper pink slip as proof of auto insurance. Yet there are signs that this obstacle may soon be removed, as the Canadian Council of Insurance Regulators (CCIR) recently published an Issues Paper and completed a public consultation on electronic proof of auto insurance, or eSlips. It seems that the 31% of Canadians who are interested in using their mobile devices to store and display digital ID or proof of auto insurance (Forrester) may soon get their wish, at the same time allowing our industry to replace paper mail once and for all.
It was not that long ago that the prospect of a labour disruption at Canada Post would have represented a serious blow to customer service in our industry. CSIO's eDelivery solution provides a secure, reliable means of carrying on and improving the consumer's ease of doing business within the broker channel.
*All Forrester statistics from "North American Consumer Technographics Financial Services Survey, 2015 (Canada), Forrester Research"
---
Disclaimer
Note: By submitting your comments you acknowledge that insBlogs has the right to reproduce, broadcast and publicize those comments or any part thereof in any manner whatsoever. Please note that due to the volume of e-mails we receive, not all comments will be published and those that are published will not be edited. However, all will be carefully read, considered and appreciated.