Digital Wallets and the Mobile Consumer
0
October 29, 2015 at 3:18 pm by
Catherine Smola
---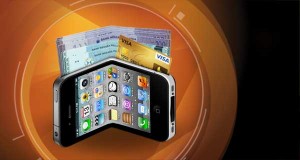 According to a 2015 Forrester Research survey, 16% of Canadians are interested in or are already using digital wallets, with many using them for financial information like bank account or credit card information. This trend has such momentum that American Express in Canada has announced an initial roll-out of the highly anticipated Apple Pay for consumers to make everyday credit card purchases simply by waving their iPhone or Apple Watch over a retailer's point-of-sale reader.
Not surprisingly, the insurance sector is impacted by the same trends that have led consumers to embrace mobile banking, with adoption in one realm often leading to similar behaviour in others. A 2014 Forrester study shows that 46% of insurance customers who use mobile banking also report a reduction in the amount of paper they receive from their banks, indicating a strong and generalized preference for digital transactions.
The Digital Wallet Revolution
The adoption of mobile technology among all demographics alone is striking. Today, 70% of US adults have a smartphone, including 85% of Generation Z (aged 18-26), 87% of Generation Y (aged 27-35), and even 30% of Golden Age (71+) customers.
Device ownership is not the only sign of a change in consumer trends – spending patterns are highly indicative as well. Consider that 76% of US adults ordered products online in a three-month period, with Generation Y the highest-spending group by a significant margin. Furthermore, 36% used a smartphone and 41% used a tablet to do so.  How long before those users, accustomed to the convenience of mobile for retail purchases, develop an appetite for managing their financial and insurance matters that way as well? Just how far is the gap between mobile usage statistics and widespread adoption of digital wallets?
More Hype than Substance?
According to Gallup, only 13% of adults actually have any sort of digital wallet application software that specifically connects to their credit cards or banks via their mobile device to process payments or store documents such as insurance policies. And if digital wallets have such a small percentage of market share, why should we in the broker channel pay the technology any mind?
An important piece of Gallup's analysis indicates that the lukewarm embrace of digital wallets is related to the fact that it is new – which means there is plenty of room for the technology and market to develop. They predict that the companies who convince consumers to adopt their digital wallet first will be the market leaders of tomorrow.
The broker channel certainly does not need to invest in developing proprietary digital wallets, but preparing for consumer demand to route insurance documents through third party services already used by customers is certainly a prudent step to take. CSIO's eDelivery solution is a meaningful step in doing just that, partnering with the market leader in consumer document delivery and management, Canada Post epost, and providing a solution common to the entire industry.
---
Disclaimer
Note: By submitting your comments you acknowledge that insBlogs has the right to reproduce, broadcast and publicize those comments or any part thereof in any manner whatsoever. Please note that due to the volume of e-mails we receive, not all comments will be published and those that are published will not be edited. However, all will be carefully read, considered and appreciated.