eSlips: Coming to Your Mobile Phone in 2017
0
November 30, 2016 at 4:26 pm by
Catherine Smola
---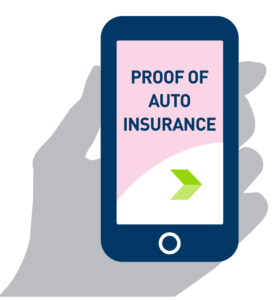 In mid-November, the Canadian Council of Insurance Regulators (CCIR) made an historic announcement – it would approve an electronic option for proof of automobile insurance (eSlips) across Canada in the first half of 2017. In other words, early next year paper will no longer be required for motorists to show they have automobile insurance coverage. Instead, they can display a digital copy on their mobile device.
As an advocate for the implementation of digital technology in the broker channel, I believe this is one of the most exciting regulatory developments to occur in our industry in recent years. Especially in view of the fact that 51% of Canadian consumers already use a mobile digital wallet to store bank account or payment card information (Forrester Research, 2015). Many tech-savvy consumers are frustrated with a system that, in 2016, still does not provide a digital option.
CSIO has been an active voice for the implementation of eSlips, publishing our eSlips Advisory Report in February to provide members with an overview of this important topic, including information such as:
Approval of eSlips rests with the regulators, not provincial legislatures
Electronic delivery of proof of auto insurance is already permitted in Quebec
In the United States, eSlips were not permitted anywhere as of 2011. Since then, 43 states (more than 75%) have enacted laws or regulations to permit eSlips
Unlike in the United States, however, approval by the CCIR means eSlips will be implemented uniformly across the country. Drivers may cross provincial borders with confidence, secure in the knowledge that their eSlip is valid from British Columbia to the Maritimes and everywhere in between.
CSIO has maintained communications with CCIR throughout 2016, and we look forward to working with all industry stakeholders to implement eSlips and deliver the digital experience that consumers expect from today's insurance industry.
---
Disclaimer
Note: By submitting your comments you acknowledge that insBlogs has the right to reproduce, broadcast and publicize those comments or any part thereof in any manner whatsoever. Please note that due to the volume of e-mails we receive, not all comments will be published and those that are published will not be edited. However, all will be carefully read, considered and appreciated.