Is Direct or Agency Distribution Better For Customers? Neither.
0
January 27, 2021 at 1:03 pm by
Steve Kaukinen
---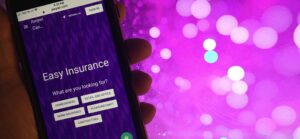 Another direct-to-consumer insurance platform has launched in North America claiming that "unmet demand for simple and fast digital insurance services in today's connected world. Savvy insurance customers want the option to research, compare, and buy easily online".
A growing segment of customers want the option to buy easily online. However, as with any direct insurer, there will not be much to compare. Surprisingly, they don't mention the obvious, customers pay less for insurance in direct-to-consumer distribution models. In fact, direct insurers have taken about half of the personal lines market from traditional agency carriers. Agency carriers should take note that just two insurance carriers in the US – GEICO and Progressive – took 92% of all premium growth in 2019, according to J.D. Power.
As far as comparison, that stays the domain of agency distribution. Independent agents and brokers offer distinct advantages of their own; independent advice, advocacy as well as the ability to compare and insure through different insurers. Finally, independent agents and brokers carry E&O insurance which is an added level of financial protection if a coverage error or omission causes the customer harm.
Unfortunately, customers do not rank independent advice, advocacy, access to multiple insurers as high as price. According to J.D. Power, since 2012, the price factor has increased by 54% as a key driver of satisfaction with the purchase experience.
No matter what it looks like, there are only two ways to buy insurance anywhere, direct from a carrier or through an independent agent. Unfortunately, customers must choose between price and convenience vs. independent advice, advocacy, and choice of carrier. The winner has been the direct-to-consumer channel.
The real loser is the customer. At best, the price savings of direct insurers is 10% over the independent agency channel. At a 10% savings and as an insurance professional, I would recommend that the added layer of independent advice, advocacy and protection is worth the small cost differential. But the bigger issue is that both direct and independent distribution channels add far too much cost to the insurance purchase.
The North American cost of insurance distribution is 29%, and that includes both distribution channels. Globally, the number is closer to 32%. It seems quite hard to fathom why customers must pay 1/3 of their insurance cost to get a piece of paper! One would naturally conclude that this must get better as technology matures. The facts are clear on this point the cost of distribution has not changed in 30 years.
Management Consultant McKinsey and Company released a study that shows that in the last 10 years insurance distribution expenses have increased 40% (Indexed to 2009). This in comparison to Telecommunications, Airlines and Automotive which have all decreased their distribution expenses over the same period.
"Compared with other industries, the insurance industry has not yet structurally addressed operating costs." – McKinsey
At least 75% of the cost of distribution is caused by a lack of automation and friction between stakeholders including customers, agents/brokers, insurers, and reinsurers. Online insurance distribution, a perfect fit, further reduces the need for bricks and mortar distribution and associated costs.
While not all insurance products are automatable, over 70% can be fully automated including quoting, issuing, policy changes, cancellation, and renewal. This includes personal auto, homeowners, small to medium business, professional liability, farm owners and even term life. There will always be exceptions, including risk implications or customer complications like loss or cancellation history or payment problems.
Innovative technology with stakeholder cooperation creates a platform for an alternative distribution channel that can give customers 20% annual savings without having to choose between either costlier distribution options that currently exist. In addition to the price advantage customers would no longer have to sacrifice independent advice, better buying experiences, advocacy, and choice between insurers.
Taking that one step further, this platform can deliver seamless and instant policy issuance, changes and a simple renewal shopping experience to ensure that coverage and pricing is always up to date. It can even match customers with their best options for coverage and insurer.
The Eco-System approach to insurance distribution is here now and there will be two winners, customers and early adopters.
---
Disclaimer
Note: By submitting your comments you acknowledge that insBlogs has the right to reproduce, broadcast and publicize those comments or any part thereof in any manner whatsoever. Please note that due to the volume of e-mails we receive, not all comments will be published and those that are published will not be edited. However, all will be carefully read, considered and appreciated.