Is Insurance Ready for a Perfect Storm?
0
February 2, 2021 at 2:08 pm by
Steve Kaukinen
---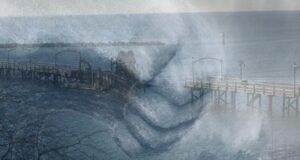 A perfect storm is an event in which a rare combination of circumstances drastically aggravates an event.
We are in a 4th industrial revolution. A technology driven revolution which led to the term "Insurance 4.0". Insurance 4.0 is defined as a collaboration among insurance value chain stakeholders in a real-time environment using internet and networks automating manual tasks. These collaborative platforms can cut insurance costs (as much as 75% off) from insurance distribution and deliver a better customer experience.
Thus, we have the fundamental elements for a Perfect Storm for Insurance:
Big Problem – Current insurance distribution channels are not fulfilling customer needs, forcing customers to decide between a slight price and service advantage (direct writers) or independent advice, advocacy and comparison (agency writers). Yet, neither is close to closing the gap on ever increasing distribution costs that the customer is forced to pay.
Solution – A customer first re-imagined approach that treats insurance distribution as an eco-system with insurers, reinsurers, agents, and customers. Technologies including the Internet, Cloud, AI and Automation enable a new solution to the big problem.
Customer Demand – Customers are changing and are moving to on-line insurance shopping solutions for their convenience and pricing advantage. Customers are far more willing to move their insurance to another provider for even a slight price differential. There is tremendous incentive for innovative solutions that fundamentally lower the cost of insurance.
Catalyst – The environment of Covid-19 that has created massive problems for both customers as well as the insurance industry that serves them. Never have customers needed lower prices, better product availability at the service levels that they now demand. Yet, the industry is raising prices and restricting availability.
Inertia – Incumbent stakeholders shackled with legacy: process, systems and workers. working the same way as they have since before the creation of the internet. Over the past 20 years direct writers have eroded almost ½ of the market share of agency writers for only a 7%-10% price advantage.
This new eco-system approach where brokers will collaborate more closely with insurers can reduce the overall cost of distribution by as much as 75%. Envision customers being able to enjoy the best of all worlds, the best price, choice, and an easy online buying experience with independent advice and advocacy.
---
Disclaimer
Note: By submitting your comments you acknowledge that insBlogs has the right to reproduce, broadcast and publicize those comments or any part thereof in any manner whatsoever. Please note that due to the volume of e-mails we receive, not all comments will be published and those that are published will not be edited. However, all will be carefully read, considered and appreciated.