Search Engine Optimization – A Moving Target
1
October 16, 2014 at 5:52 pm by
Catherine Smola
---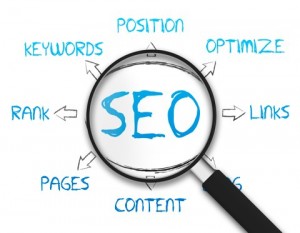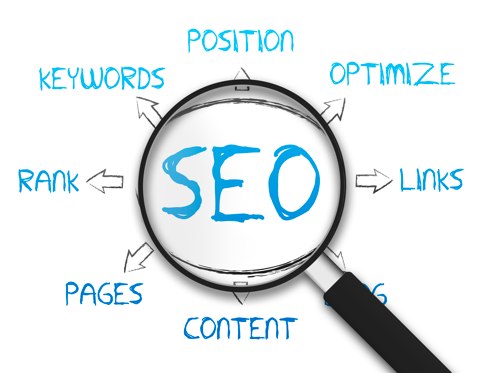 With the reliance customers place on the internet – 47% research insurance online, a trend that is only growing – it is not surprising that brokers are paying closer attention to online marketing and how visible they are to online customers. There are many ways to compete in this arena, and many of them fall under the banner of SEO, or Search Engine Optimization.
The most common success benchmark for SEO is how close to the top of the page a website appears in search results, known as search ranking – brokers who appear in the top three results for a search on "car insurance" are much more visible than those who appear lower down on the page. Strong SEO is as good as prime real estate when selecting a bricks-and-mortar storefront.
One marketing study shows that after conducting a search, 32.5% of consumers will gravitate to the top result – and only 17.6% will proceed to examine second place. In fact, 91.5% of consumers spend all of their time investigating companies that appear on the first page of search results. In other words, companies who rank below the top 10 or 20 will make do with less than 10% of the available market.
In an industry where dozens of local brokers may be in competition for common search terms such as "car insurance," the finer points of SEO can make a world of difference.
Shifting SEO Goalposts
The aspect of SEO most likely to deter businesses from developing a strategy is that SEO always changes – what search engines such as Google prioritize today may carry less weight tomorrow in favor of new criteria. SEO performance depends on how well you conform to an ever-changing standard.
It is vital that brokers conduct a regular review of their SEO practices against credible sources, such as SEO Updates, on latest developments. By discovering what new types of content and technical requirements search engines prioritize over time, brokers can continually modify their strategy to maintain and improve their SEO.
Principles of SEO
One trend that shows no sign of abating, however, is that SEO thrives on content – blogs, articles, videos and social media posts all contribute to a company's visibility and page ranking. Brokers who regularly post blogs on their website and distribute interesting content via social media will enjoy improved rankings. Mobile websites are another means of improving SEO, as search engines automatically detect and prioritize pages that display well on tablets and smartphones. Good mobile design carries other business benefits apart from SEO – visit the CSIO website to access our white paper, Best Practices for a Mobile-Optimized Website, to learn more.
SEO also demands patience – results seldom appear overnight, but instead develop over time. Considered as simply part of a larger marketing strategy, SEO is a long-term effort that ultimately leads to higher brand awareness among potential customers and an improved rate of converting visits to sales.
While the above principles are a good start, the Internet and market forces are dynamic entities that seldom remain satisfied with the status quo. It is crucial to stay informed and regularly review one's SEO strategy against emerging trends to maintain a strong position. But with sound SEO practices and an eye on the latest updates, brokers can create and maintain a high ranking and improve their competitive position in the P&C insurance industry.
---
Disclaimer
Note: By submitting your comments you acknowledge that insBlogs has the right to reproduce, broadcast and publicize those comments or any part thereof in any manner whatsoever. Please note that due to the volume of e-mails we receive, not all comments will be published and those that are published will not be edited. However, all will be carefully read, considered and appreciated.
---
1 Comment » for Search Engine Optimization – A Moving Target