New Catastrophic Impairment Definition To Be Introduced June 2016
0
September 7, 2015 at 3:14 pm by
Willie Handler
---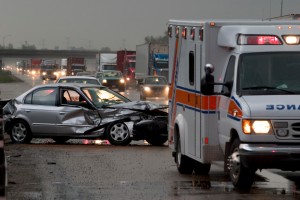 The Ontario government has finally amended the SABS definition of catastrophic impairment.

The government's 2010 auto insurance reforms included recommendations most seriously injured accident victims. The government directed FSCO to consult with the medical community to amend the definition of catastrophic impairment as set out in the Statutory Accident Benefits Schedule. 

In 2010 FSCO announced the appointment of Dr. Pierre Côté as Chair of the Catastrophic Impairment Expert Panel. The Panel submitted it's recommendations to the FSCO Superintendent in the spring of 2011. In December 2011, the Superintendent submitted his report to the government. 

The new definition is effective June 1, 2016.
A link to a chart that compares the current SABS definition, the Superintendent's recommended definition and the new SABS definition that will be introduced next year is available at /wp-content/uploads/2015/09/catastrophic-impairment-chart.pdf.
---
Disclaimer
Note: By submitting your comments you acknowledge that insBlogs has the right to reproduce, broadcast and publicize those comments or any part thereof in any manner whatsoever. Please note that due to the volume of e-mails we receive, not all comments will be published and those that are published will not be edited. However, all will be carefully read, considered and appreciated.